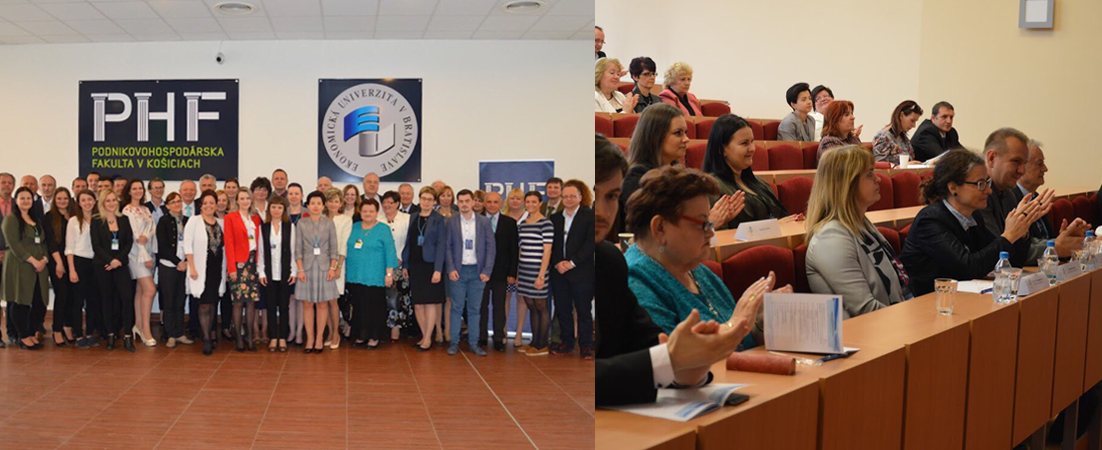 The aim of the conference is to give a comprehensive overview of the scientific and technological research relating to rules and incentives, or management practices that contribute to the overall sustainability development. We will examine and discuss the current situation of European economic practice, progressive technical and system innovations in industry, business economics and production management in response to international, European strategic development documents (especially Europe 2020 Strategy, Horizon 2020, Sustainable Production and Green Growth) and implementation of the best available techniques and technologies (BATT), which induce the development trends of research and development, modernization of scientific infrastructure and improvement of overall conditions for research and development in process, financial and production management.
The scope of the conference is based on an analysis of current the state of the issues in Slovakia and in developed abroad to expand knowledge in the theory, science and research, methodology and practice. The emphasis in the individual sections of the international scientific conference will be given in particular to increase competitiveness based on reducing costs toward to the deployment of intelligent production systems, flexibility of production innovations and innovativeness
The scientific conference with international participation will create a discussion platform for a wide range of academics, researchers of universities as well as professional technicians and production managers. The university students of relevant study programs are also welcomed. The wider common platform will contribute to the fulfilment of the idea of meaningful cooperation between theory and practice, the enhancement of university study programs, networking and mutual positive inspiration for practitioners, scientists, pedagogues, PhD students and students.